Manchester United manager Jose Mourinho does not expect to add to his squad before the transfer window for Premier League clubs closes later on Thursday (1600GMT).
Mourinho has repeatedly complained about United's lack of transfer activity in pre-season and warned earlier this week that the Red Devils face a "difficult season" if his squad wasn't strengthened before the new campaign.
"The information I have is no," said Mourinho when asked if he expected any signings or departures from Old Trafford on deadline day.
"I'm not confident, I'm not confident and the market closes today so it is time at least for me to stop thinking about the market because the market will be closed."
United open the Premier League season against Leicester City at Old Trafford on Friday and Mourinho's squad is also depleted by injuries and the tight turnaround from the World Cup.
Goalkeeper Sergio Romero, defenders Antonio Valencia, Diogo Dalot and Marcos Rojo and midfielders Nemanja Matic and Andre Herrera are all absent through injury for Friday.
Meanwhile, Paul Pogba, Jesse Lingard, Ashley Young and Marouane Fellaini are doubts after only returning to pre-season training on Monday following their participation in the latter stages of the World Cup.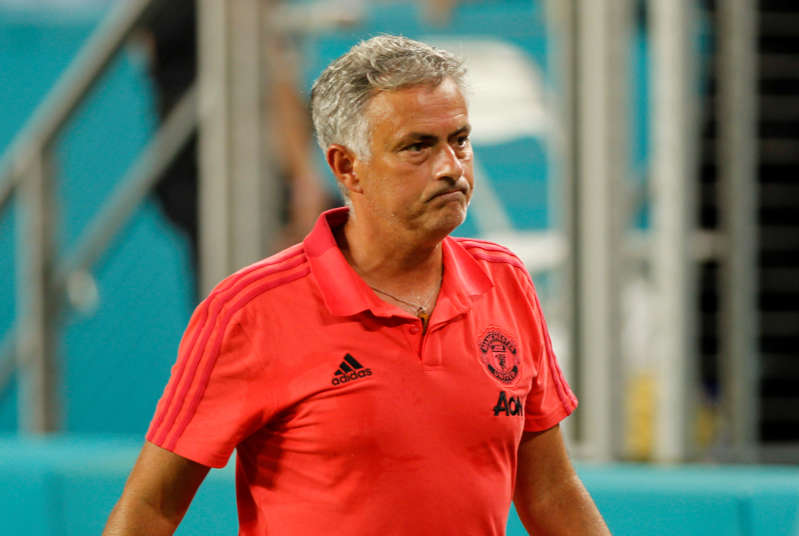 "They returned on Monday, trained Monday, Tuesday, Wednesday and today, so you can imagine that they are not really fit and ready but we have needs," added Mourinho.
"The list that I gave you before of the injured players is an important list and today after training I will speak with that group of players — because everybody is different physically and mentally — and see how they feel they are."
United finished a distant 19 points behind local rivals Manchester City despite finishing second in the Premier League last season.
Mourinho's defensive style of play was also criticised in comparison to the exciting brand of football imposed by Pep Guardiola, Jurgen Klopp and Mauricio Pochettino on top four rivals City, Liverpool and Tottenham.
But Mourinho rounded on unfavourable comparisons between his side and Liverpool and Spurs, who also finished the season trophyless and below United in the table last season.
"It is difficult for me to believe we finished second, when I listen, when I read, because you are capable of making people that finish second look like they were relegated, and people who win nothing, finish below us, and you make them look like serial winners," he said.
"It is difficult for me to understand we finished second…I won eight championships and three Premier Leagues but I keep feeling that second last season was one of my biggest achievements in the game."