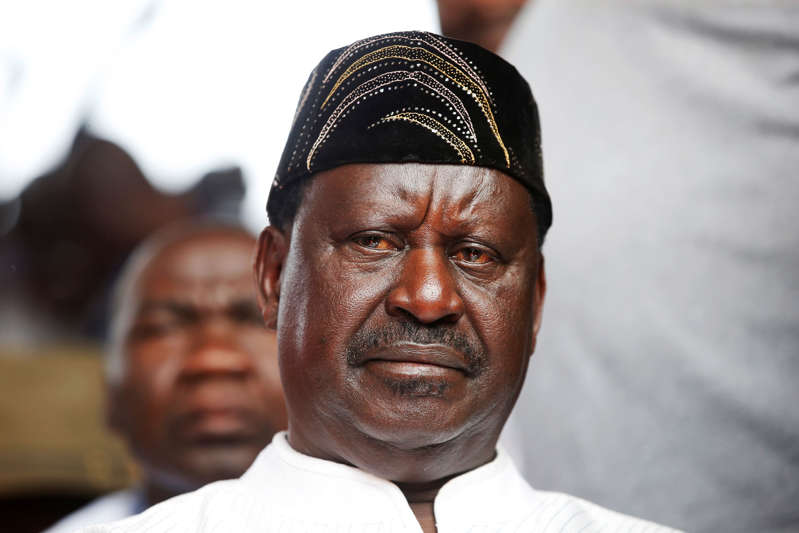 Former Prime Minister Raila Odinga's political aide Silas Jakakimba is under the radar of Zimbabwe police following chaos that rocked Harare last week.
According to the Sunday Mail, one of Zimbabwe's leading newspaper, police in the country are keen to interview Mr Jakakimba over the electoral protests.
Chaos broke out in Harare after supporters of the Movement for Democratic Change Alliance leader Nelson Chamisa took to the streets in violent protests against the election results.
In a statement, Zimbabwe Police Chief Spokesperson Senior Assistant Commissioner Charity Charamba said, "The Zimbabwe Republic Police is keen to interview Silas Jakakimba, a Kenyan national in connection with the disturbances which occurred in Harare on 1 August 2018."
The police spokesperson also asked citizens of Zimbabwe to give information to the police on the whereabouts of Mr Jakakimba should he be seen in the country.
But while reacting to the reports of his intended arrest by Zimbabwean authorities, Mr Jakakimba told the Nation that he was in Harare for three days and left on Tuesday afternoon for Nairobi before violence rocked Harare.
"When I left, Harare was normal, folks warm and welcoming, streets busy and skies clear-blue," said Mr Jakakimba.
In the wake of the chaos, rowdy youths attempted to access the Rainbow Towers, where the Zimbabwe Electoral Commission national vote counting centre was based, in a bid to interfere with results announcement.
According to Mr Jakakimba, he has never been a strategist for neither the MDC Alliance nor its presidential candidate Nelson Chamisa.
He explained that Mr Odinga, who has termed the arrest threats as baseless, had asked him to visit the south African nation to specifically convey his goodwill message to the MDC Alliance at its public rally at the Freedom Square in Harare.
"If you check YouTube footage of the last Harare MDC rally, you will notice Nelson Chamisa informing the mammoth crowd that the alliance is pleased to welcome goodwill message from Hon. Raila Odinga of Kenya, ably represented here by my friend and brother Silas Jakakimba," he added.
Mr Odinga's Orange Democratic Movement (ODM) Party has enjoyed cordial relationship with MDC, Zimbabwe biggest opposition party.
In 2012, the late Morgan Tsvangirai, who led the MDC, was the chief guest at Orange party's National Convention where Mr Odinga was publicly declared as the presidential candidate for the party.
Mr Jakakimba is currently in his upcountry home in Kakimba Village, Mfang'ano Island of Lake Victoria in Homa Bay County.
Should Harare insist on apprehending Mr Jakakimba over the poll chaos, then fears of a possible strained diplomatic relationship between Harare and Nairobi may ensue.
Zimbabwe President Emmerson Mnangagwa, a former ally of Robert Mugabe, narrowly won the country's landmark election, in an outcome that fuelled fraud allegations as security forces patrolled the streets to prevent protests.