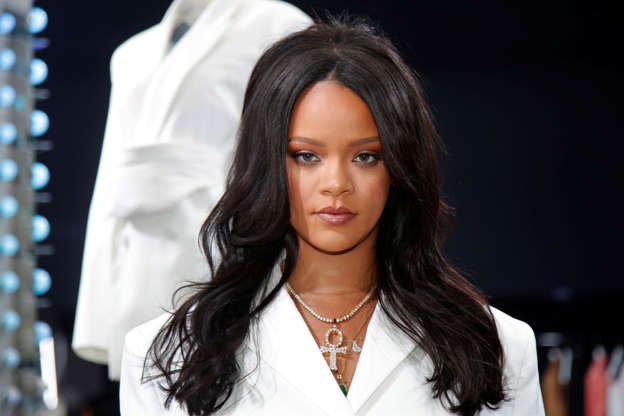 Rihanna is freaking out over a little girl on Instagram that looks EXACTLY like her!
The singer posted the shot of the tiny look-alike on Tuesday, after the photo went viral, saying she "almost drop my phone. How?"
She's not the only one losing it over the similarities, because Hollywood's saying OMG too
Stars like Snoop Dogg, Priyanka Chopra and "The Chi" actress Lena Waithe couldn't help but comment on the unbelievable comparison.
"When did u have a baby," Snoop joked. "Wow?!" Priyanka wrote, while Waithe simply commented, "Whoa."
Check her out in the link below;
Other fans joked that they thought Rihanna used the baby filter on Snapchat.
The girl's mom, who goes by Briaaa on Instagram, shared a touching tribute to the 7-year-old on her birthday and her comments quickly flooded with fans tagging Rihanna and her makeup line.
The photo above was posted on June 16 and has since gained major attention by racking over 32,000 likes.