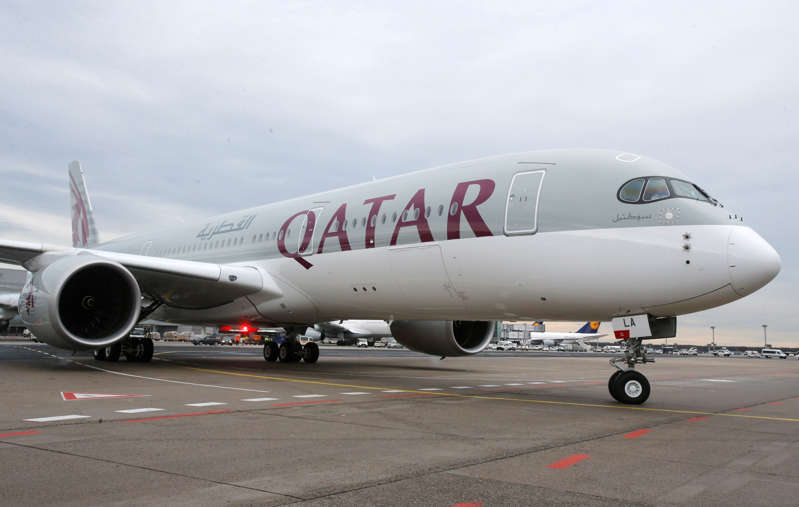 The government is working on a plan to repatriate more than 80 Kenyans stranded in Qatar for lack of travel documents and air tickets after falling out with their employers.

The Kenyans, most of them recruited by Mombasa-based travel agencies, are said to be languishing in the Arab country after they protested over working conditions.

The agencies have since shut down and the agents went into hiding.

"Salary was our biggest issue. We were not being paid on time. Sometimes we would work for four months without pay, so we decided to boycott duty in 2017 and went to court to compel our employer to pay us our dues," one of the victims said.

Deputy Head of Mission Daniel Tanui told the Nation that the matter will be resolved in court.

"The employer refused to pay them. We took the matter to the Ministry of Labour so the cases are ongoing.

"The court will make a decision for them to be paid their dues. The company went bankrupt, the reason they were not able to pay them," he said.

He said there are over 100 cases of Kenyans who have been duped by people who promise to secure them jobs in Qatar. Mr Tanui urged Kenyans living in Qatar to reach the embassy in case of problems.

"We are here to help them. Some cases are easy, so we get them a ticket to go back home. Some are difficult, we engage employers or court. But there are always two sides of the coin," Mr Tanui insisted.

The official decried conmanship in the recruitment process, with many Kenyans being promised non-existent jobs.

"Don't jump on any opportunity without due diligence. Every day we have people arriving but there are no jobs. You can't come to Qatar without sponsorship," Mr Tanui said.

He urged Kenyans searching for jobs in Qatar to check with the Ministry of Labour to ascertain the authenticity of the companies.

"The government is working on policies to address such challenges. But until people who dupe others are arrested and charged, they will continue conning job seekers," Mr Tanui said.

A Mombasa youth who went to Qatar in 2016 and has worked as a housekeeper, tea boy and swimming pool attendant, says he is among those who are stranded.

"In March, we went on strike. The company later terminated our contracts and evicted us from its houses. We went to court and the firm was ordered to house us until the case is heard and determined," he said.

He is owed one year arrears of his monthly salary of about Sh33,000. Some of the affected persons have lived in Qatar since 2013.

They said it has been difficult to follow the case "because everything is done in Arabic, which we do not understand".

"We have been living on the streets and depending on leftovers and food from garbage dumps. But luckily this year Qatar Red Crescent heard our pleas and started providing us with free food."

On Wednesday, Council of Imams and Preachers of Kenya secretary-general Sheikh Mohamed Khalifa, human rights groups and some families of the stranded people asked Foreign Affairs Secretary Monica Juma to rescue them.

Sheikh Khalifa urged Labour Cabinet Secretary Ukur Yatani to revoke licences of firms that are duping Kenyans abroad.

Ruth Obimbo said his 34-year-old brother left the country in 2013 and he has been unable to return home due to lack of transport.

"He left behind a wife and two children who are suffering. The company he worked for has abandoned him a year after his arrival; the recruiting agency which was based in Likoni was shut down. I paid Sh120,000 for him to secure a job in Qatar," Ms Obimbo said.

Another victim's relative urged the government to rescue her kin.

"My brother is a 26-year-old youth. He travelled in late 2015. We paid Sh90,000 to secure a job for him in Middle East but he is now stranded in Qatar and the agent is nowhere to be found. We urge the government to help them," Ms Basma Salmin said.

Human rights defenders led by Hussein Khalid of Haki Africa and Julius Ogogoh from the Commission for Human Rights and Justice called for the rescue of the Kenyans.

"We are concerned about the Kenyans embroiled in this labour issue who continue to suffer.

"Under international immigration laws, employees must be accorded their basic needs by the employer including food, shelter and adequate remuneration to ensure they are well maintained," the two said.

Mr Khalid said non-payment of salary is a major infringement which renders the employees equal to being slaves terming it as unacceptable.

"CS Juma intervene and help bring the Kenyans home," Mr Ogogoh said.